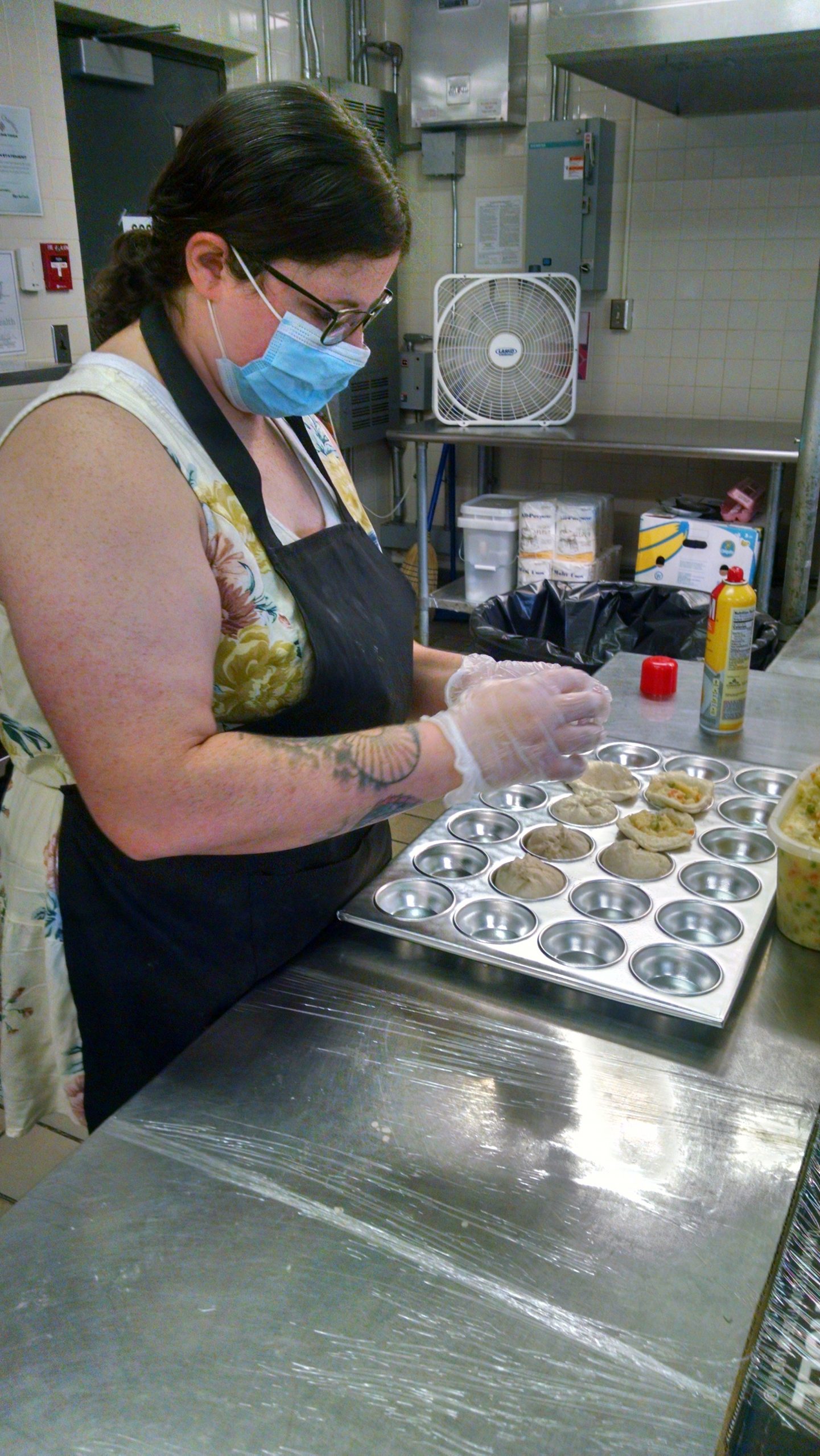 The Life Skills Café and Community Kitchen at our Nichols office provides both delicious homemade food and job skills training.
People visiting our offices to receive services or to peruse our food pantry and free clothing boutique are welcomed to baked goods, and a free, hot, nutritious lunch Tuesday through Friday, along with a free dinner on Wednesday.  Meals are prepared using ingredients available from our food pantry. They're different every week.
The meals are created by participants in our 6-week culinary training program, which teaches basic kitchen and work skills to anyone who needs them.  The course covers culinary techniques, food preparation, food safety, nutrition, customer service, financial literacy, work readiness and other useful life skills.
Contact our Community Kitchen Supervisor Stefani Kiefer at [email protected] or
(607) 341-0460 to learn more about the program.