To all former employees of CCTT:
If you are interested in pursuing the NYS Healthcare Worker Bonus (HWB) through CCTT for vesting period three, please click here to read the memo for instructions and attestation forms.
Serving Tompkins and Tioga Counties for 25 years. Come celebrate with us!
Despite construction around our Ithaca office building, our Ithaca office is still open.

Our free clothing closet in Ithaca and Diane's Boutique and our food pantry in Nichols are open.  Only one family will be allowed in at a time.  For our Ithaca clothing closet you can call ahead to make an appointment.  All visitors are required to wear face masks and undergo a temperature check and COVID-19 questionnaire. 
Ithaca hours of operation: Tuesday-Friday 9:00am-11:45am, 1:00pm-4:00pm
Nichols hours of operation: Tuesday-Friday from 9:00am-11:45am and 1:00pm-2:45pm  
See our News page for further details.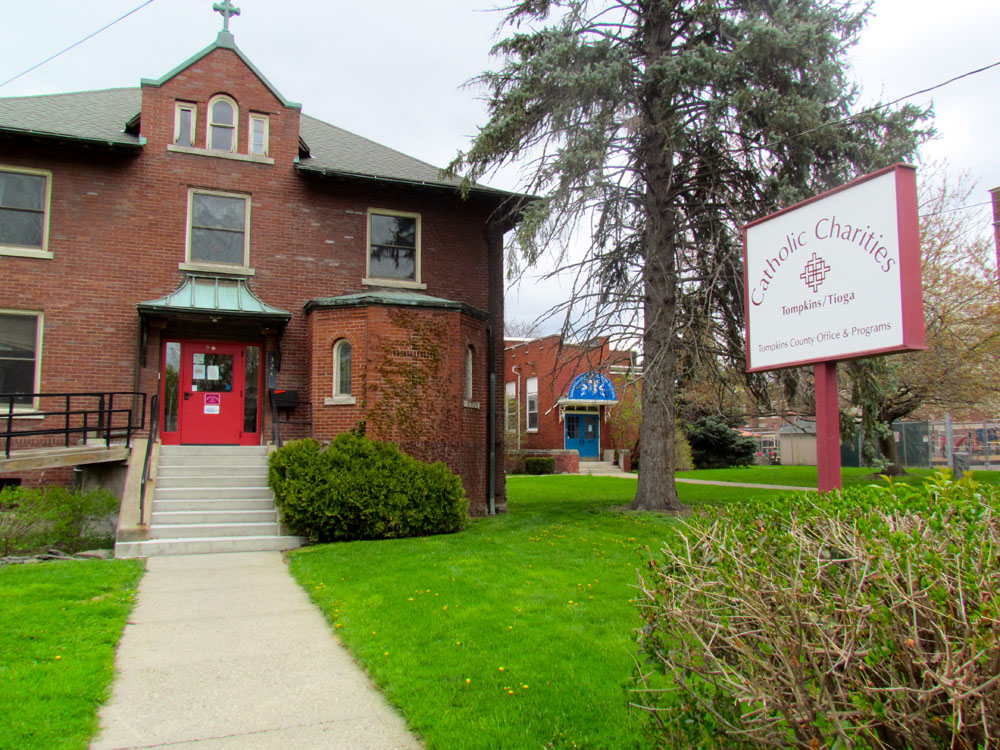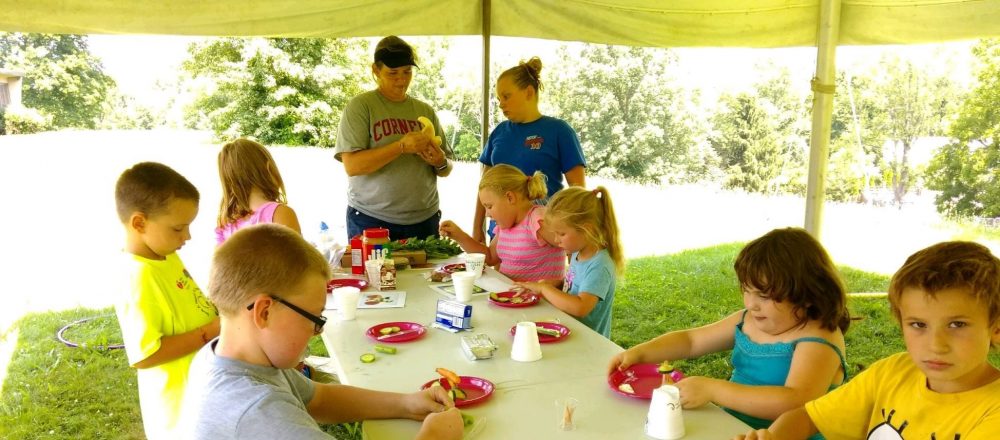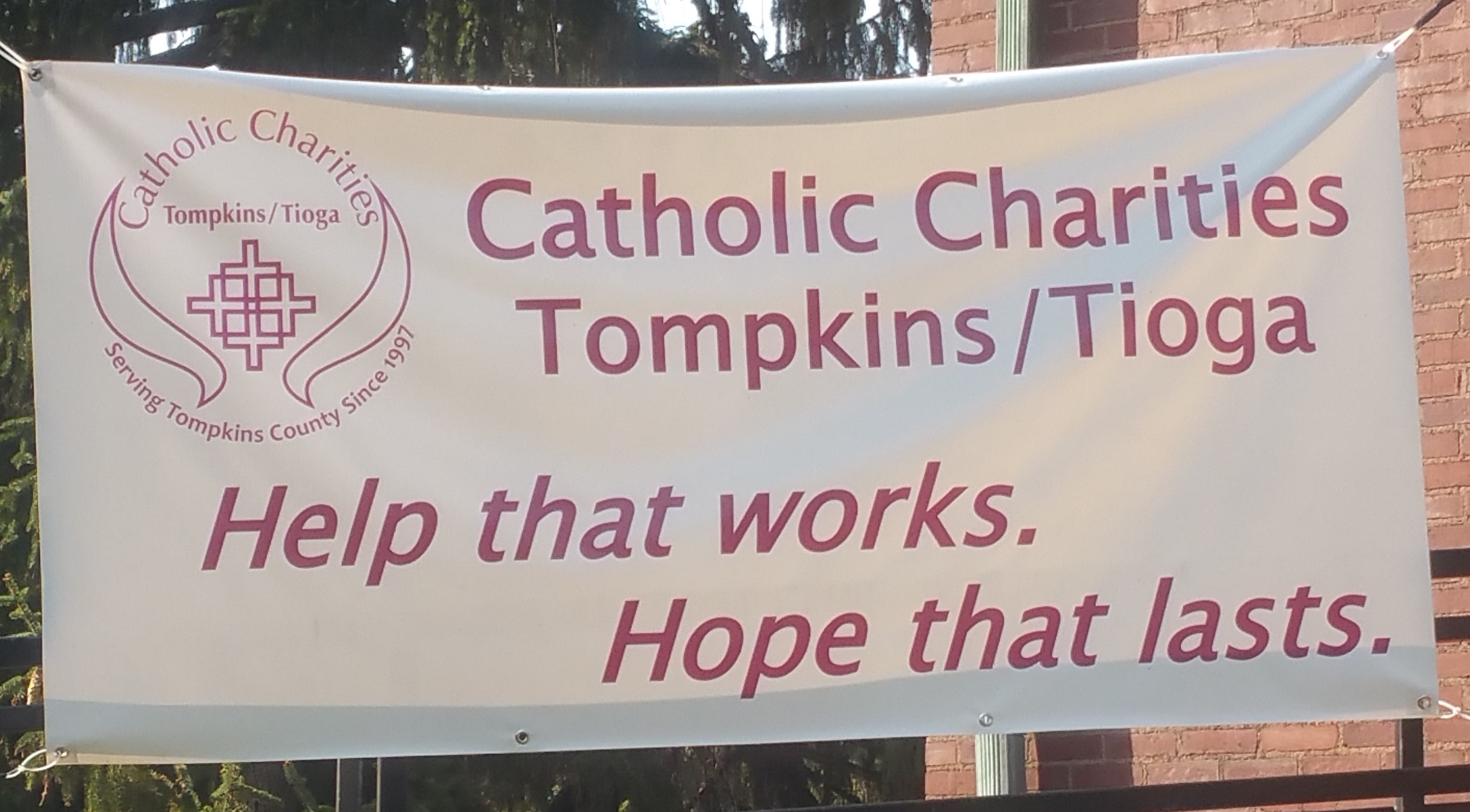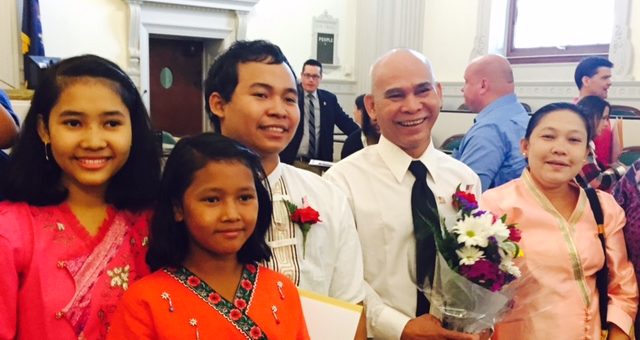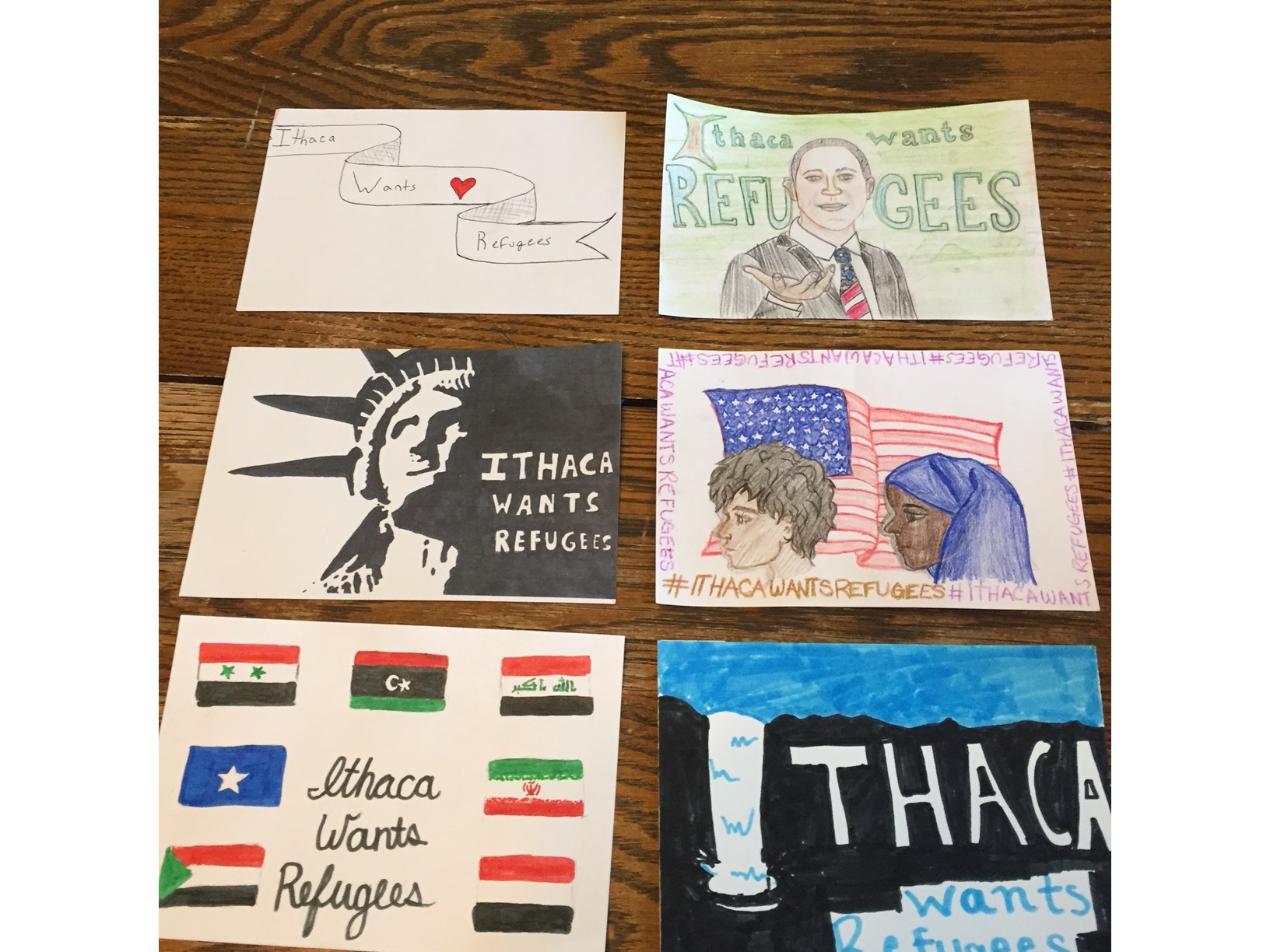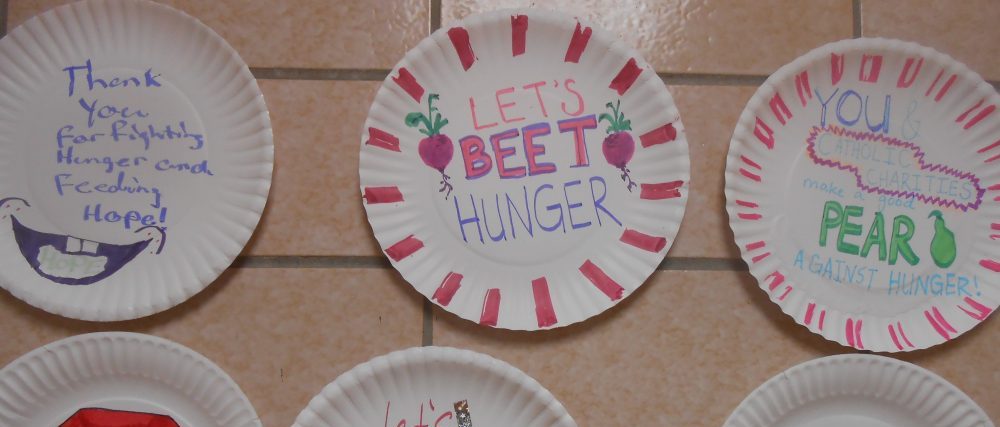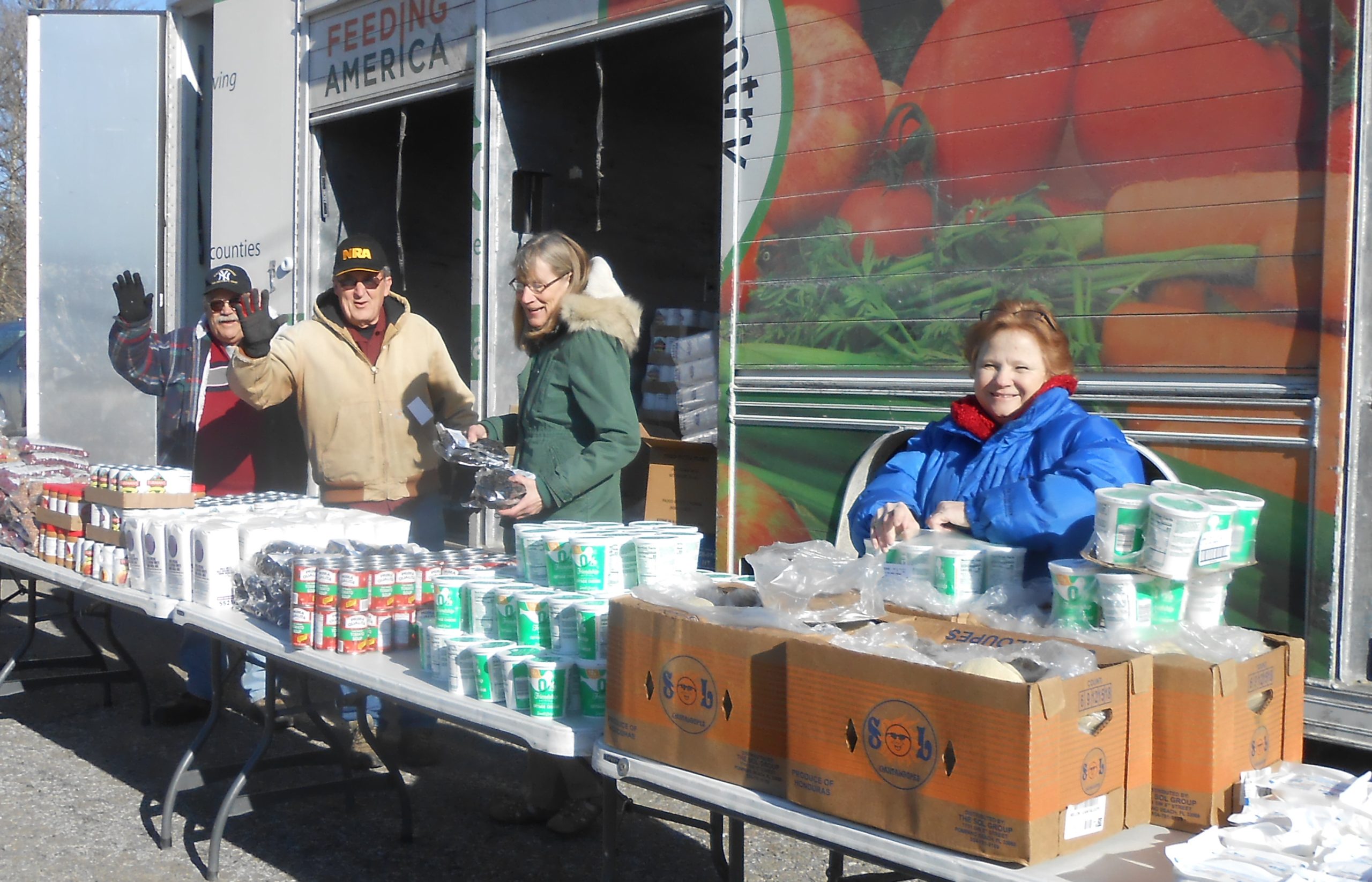 ithacabuilding.jpg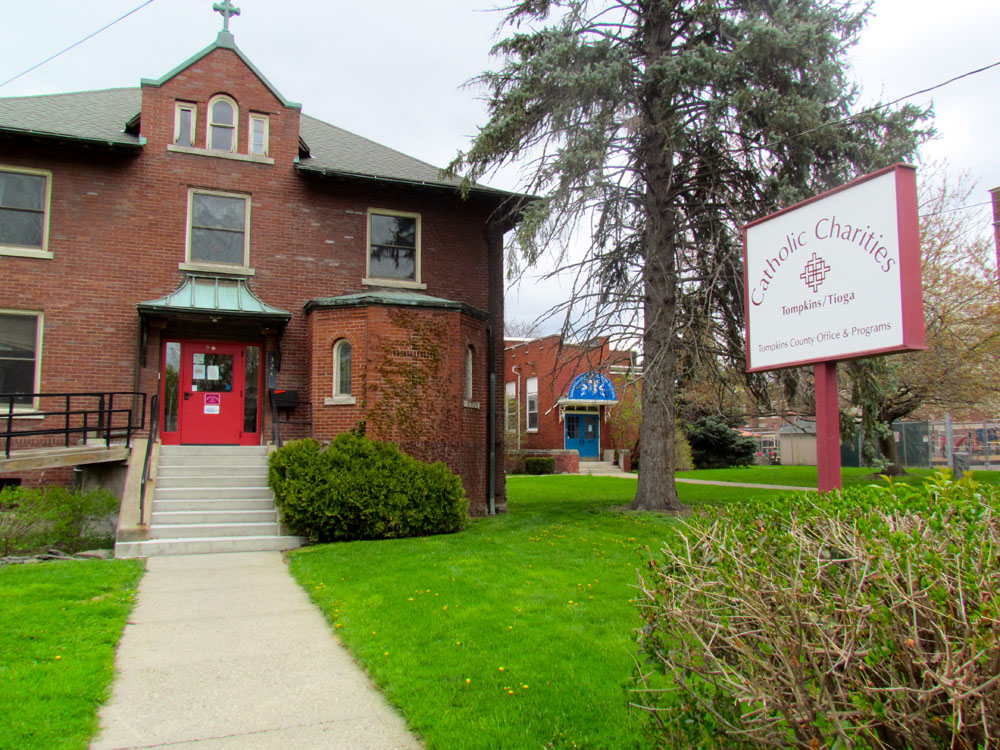 tiogabldg%281%29.jpg
kids and veggies 2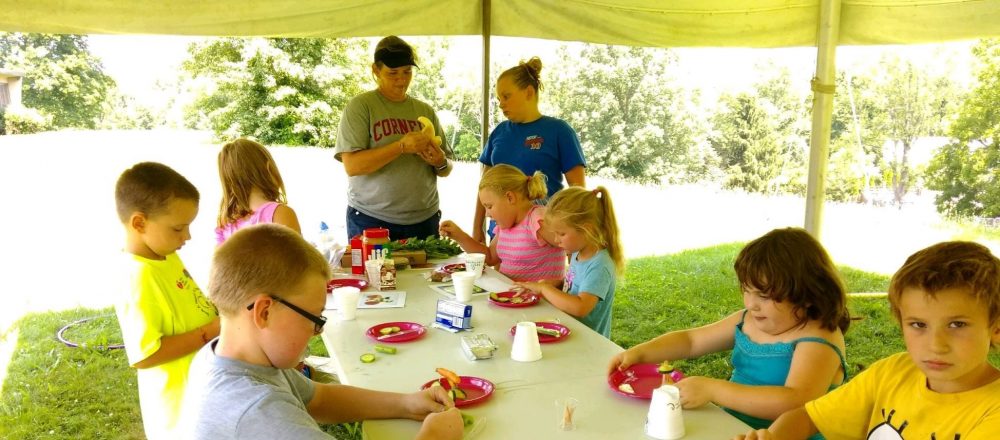 Banner cropped 2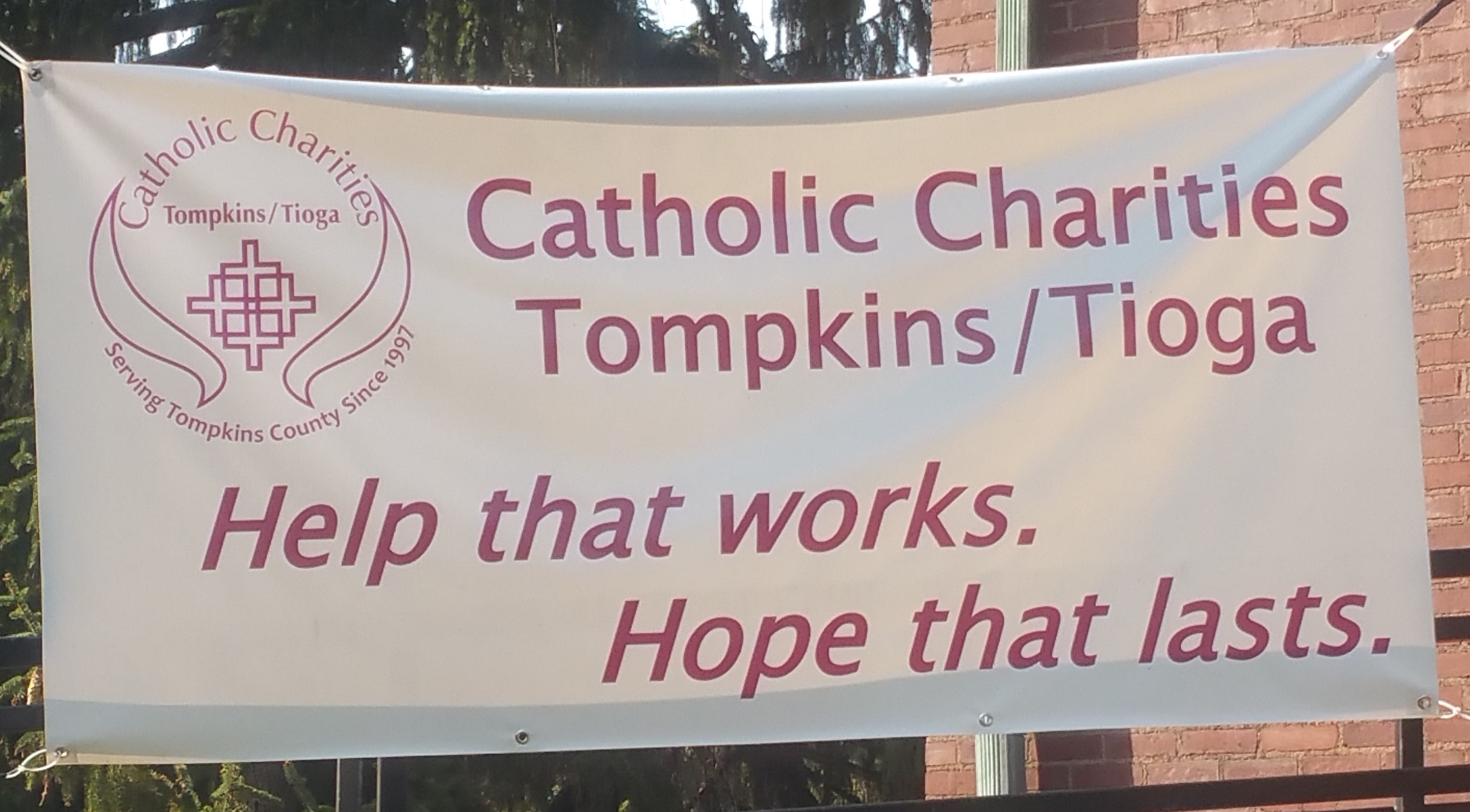 family of five receiving citizenship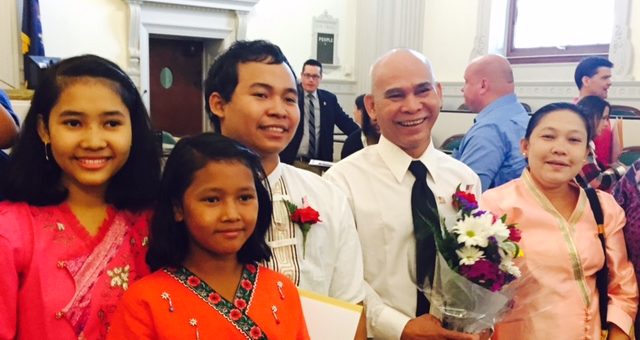 postcards 5 hand drawn art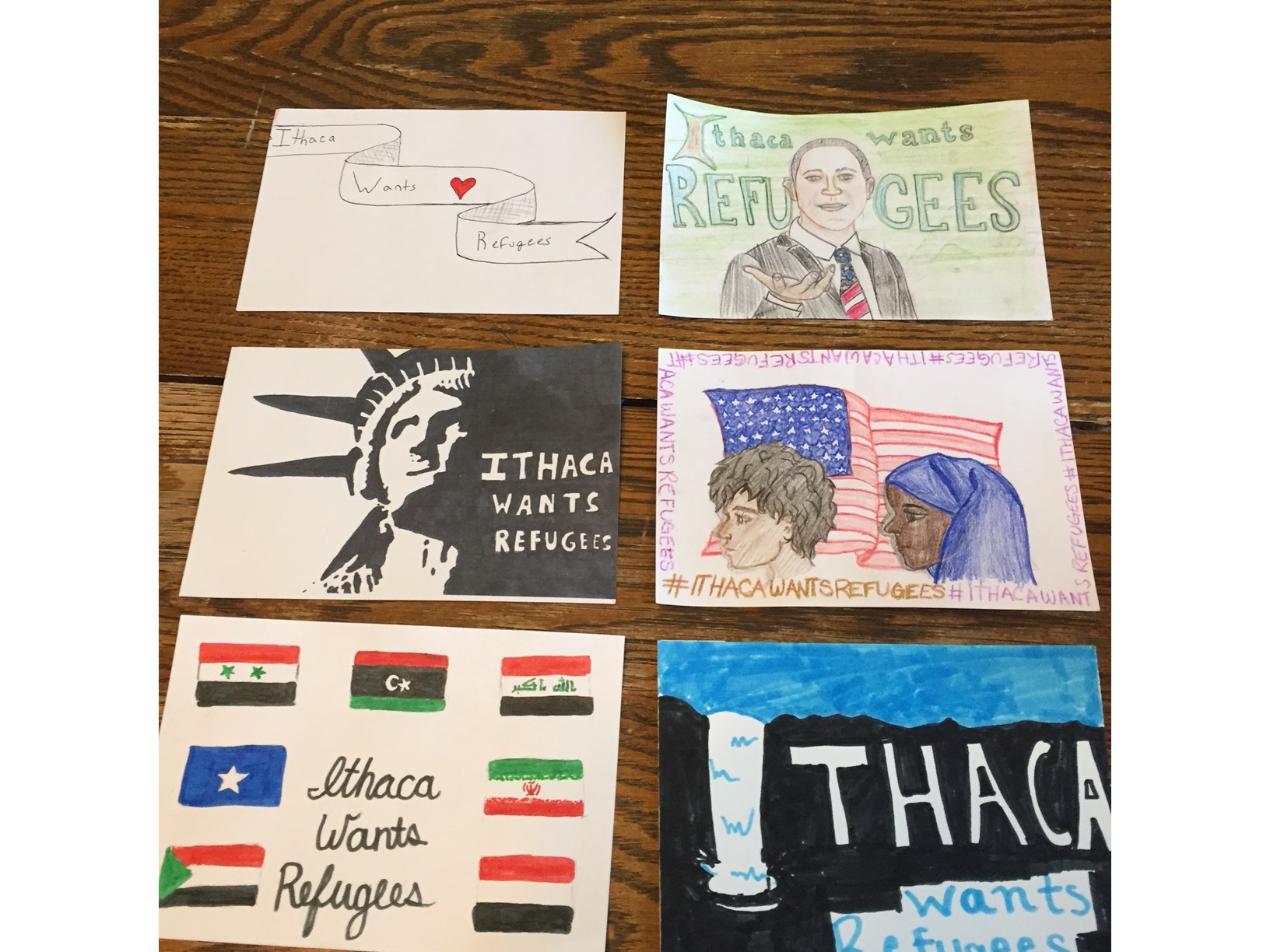 car wash 4
anti hunger plates 1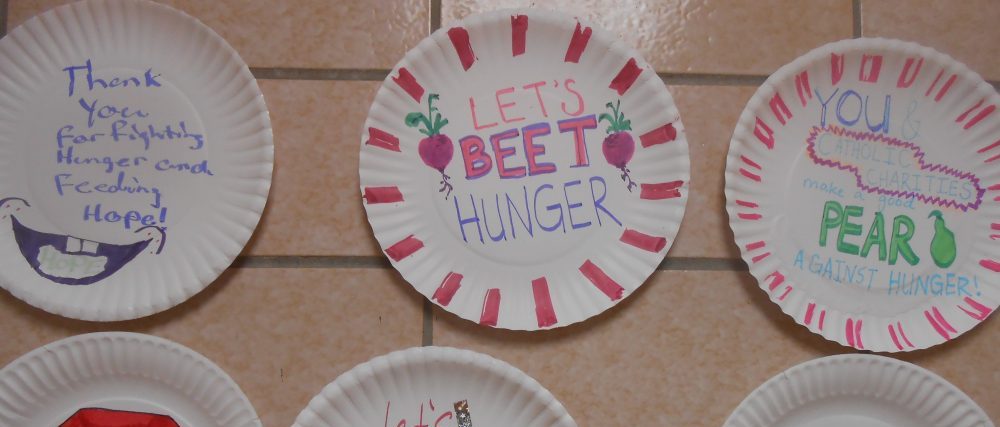 Mobile Food Pantry 1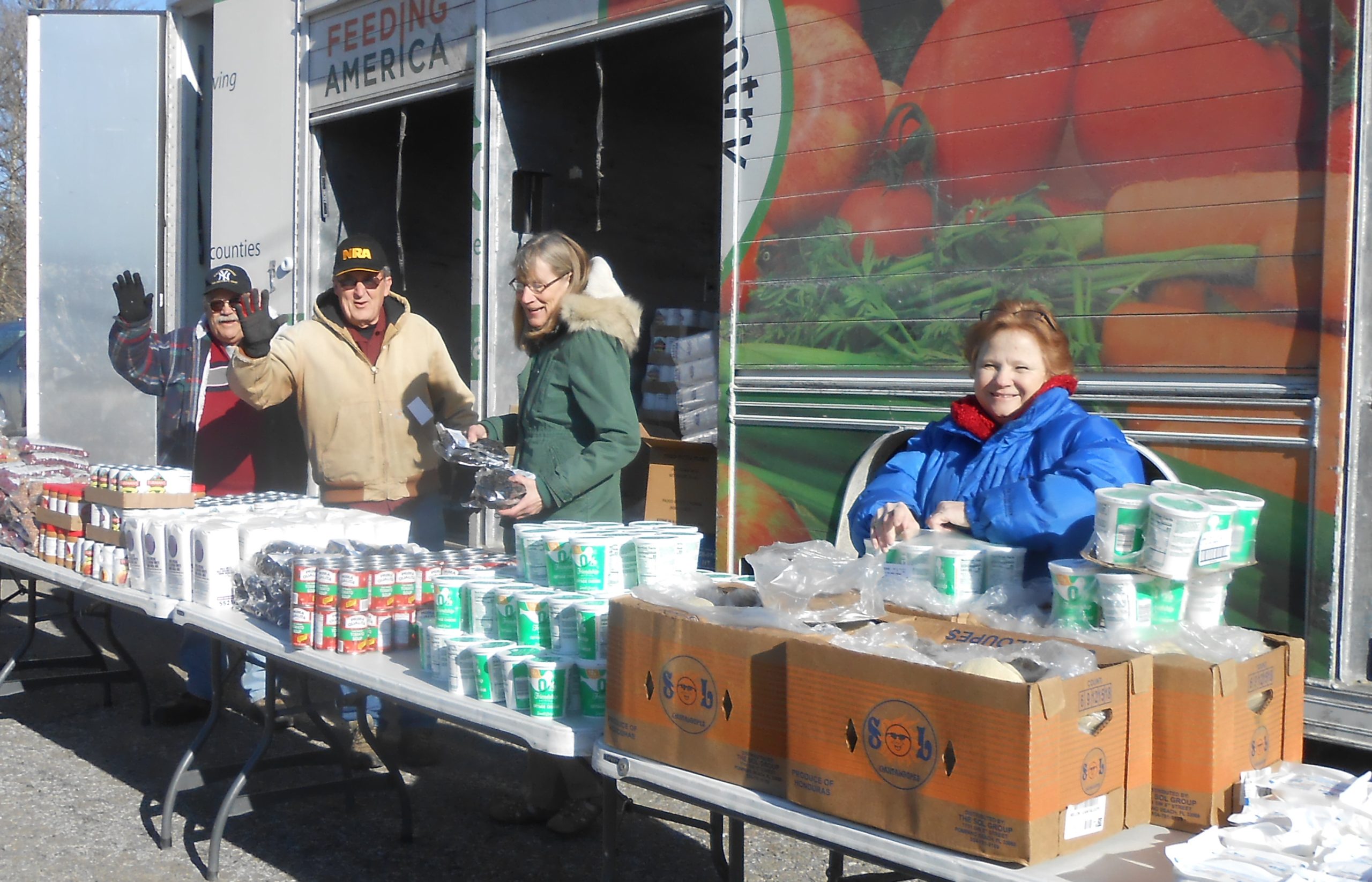 Welcome to Catholic Charities of Tompkins/Tioga
Catholic Charities of Tompkins/Tioga provides a coordinated network of human services dedicated to serving low income and vulnerable people.
We serve all people regardless of their religion, beliefs, sexual orientation, marital status, or immigration status.
Catholic Charities Tompkins/Tioga is funded in part by
Tioga United Way, United Way of Tompkins County, and
the Community Foundation of Tompkins County.
TOMPKINS COUNTY PROGRAMS:
TIOGA COUNTY PROGRAMS:
Food Pantry
Community Kitchen
Transitional Housing
Housing Counseling
Justice and Peace Ministry
ACCES-VR